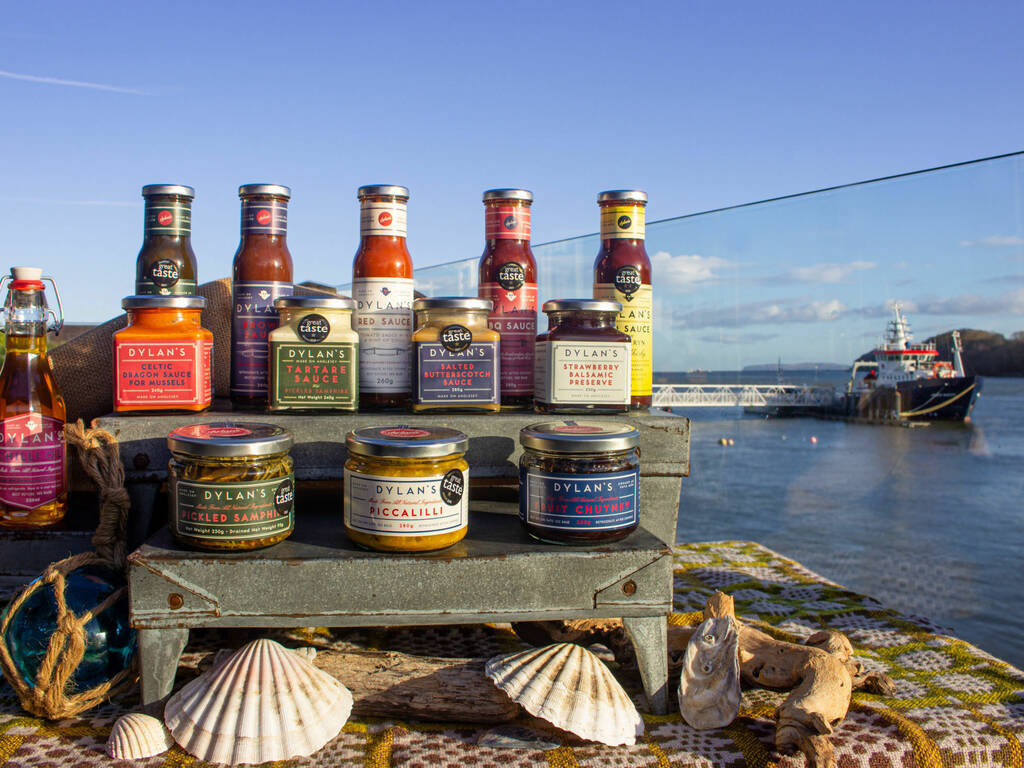 From day one, customers asked us to bottle up the Dylan's magic so that they could take it home & enjoy a little taste of North Wales wherever they might be.
Tried and tested by our loyal customers in their hundreds of thousands, our retail range has been developed over years to compliment dishes on our extensive, locally sourced, Michelin recommended menu.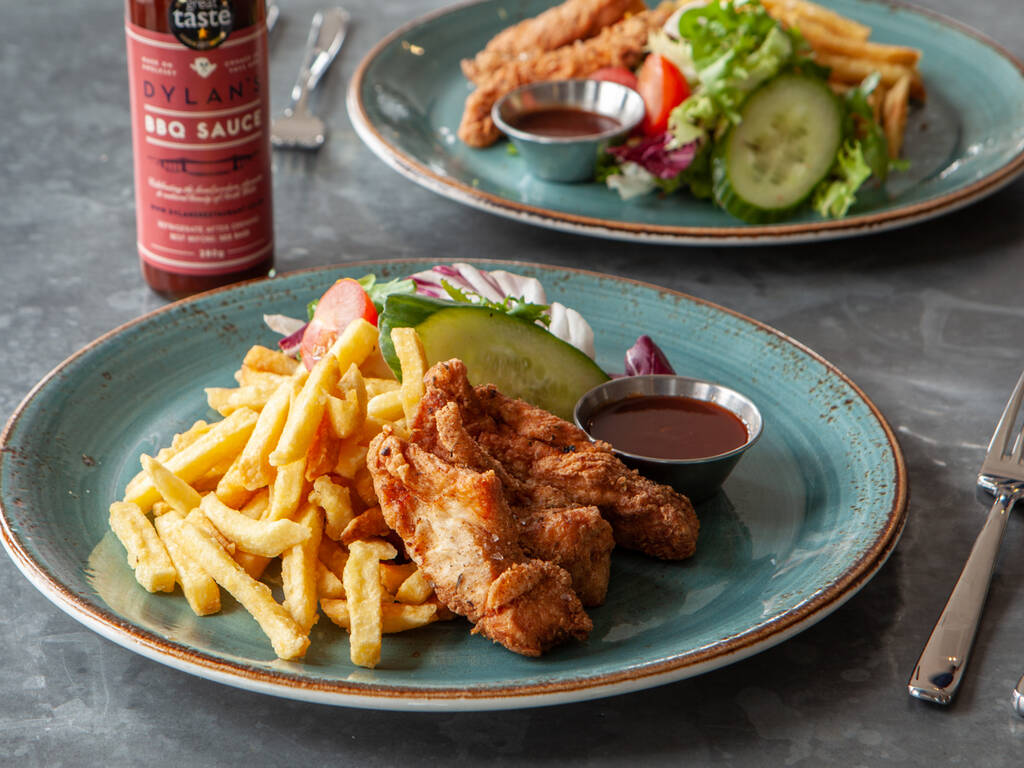 Now with 13 products in our range, we continue to be inspired by the dishes in our restaurants & the feedback of our customers. We have received Great Taste Awards for our BBQ Sauce, Butterscotch, Piccalilli, & Sweet Chilli Dipping Sauce.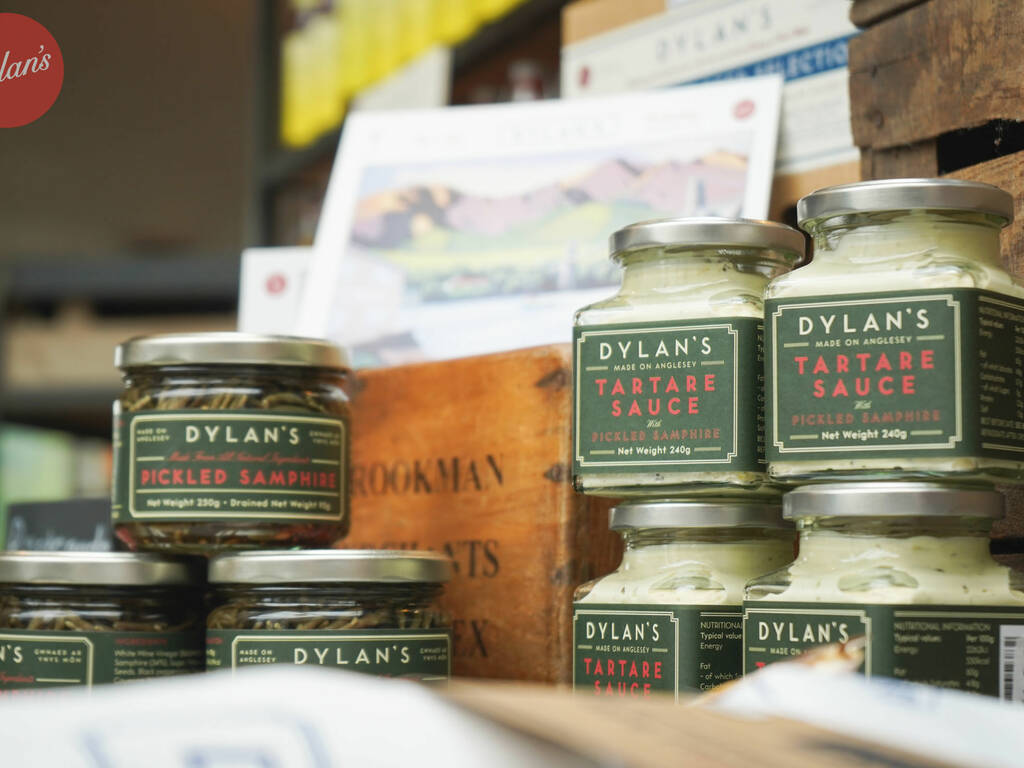 The range of Sauces, Pickles & Preserves includes:
Our BBQ Sauce, BBQ Sauce with Penderyn Welsh Whisky, Brown Sauce, Celtic Dragon Mussel Sauce, Chilli Oil, Fruit Chutney, Piccalilli, Red Sauce, Salted Butterscotch Sauce, Pickled Samphire, Strawberry Balsamic Preserve, Thai Sweet Chilli Dipping Sauce, & Tartare Sauce with Pickled Samphire.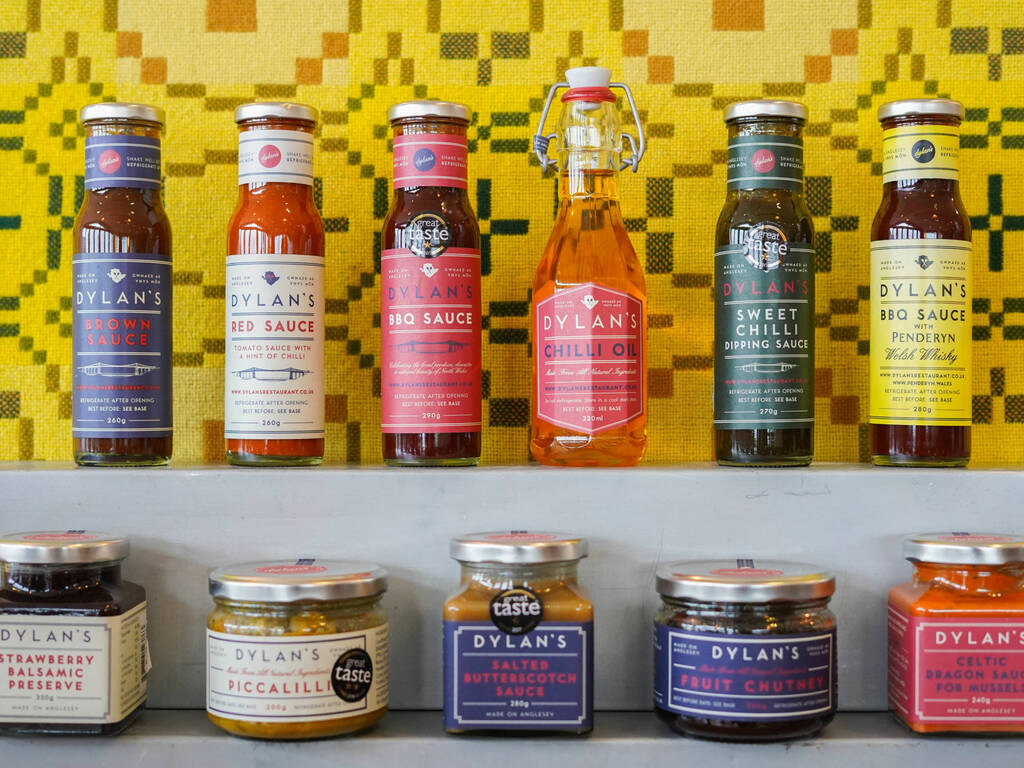 To order from our range direct to your door, visit the Sauces, Pickles & Preserves section of our online shop.