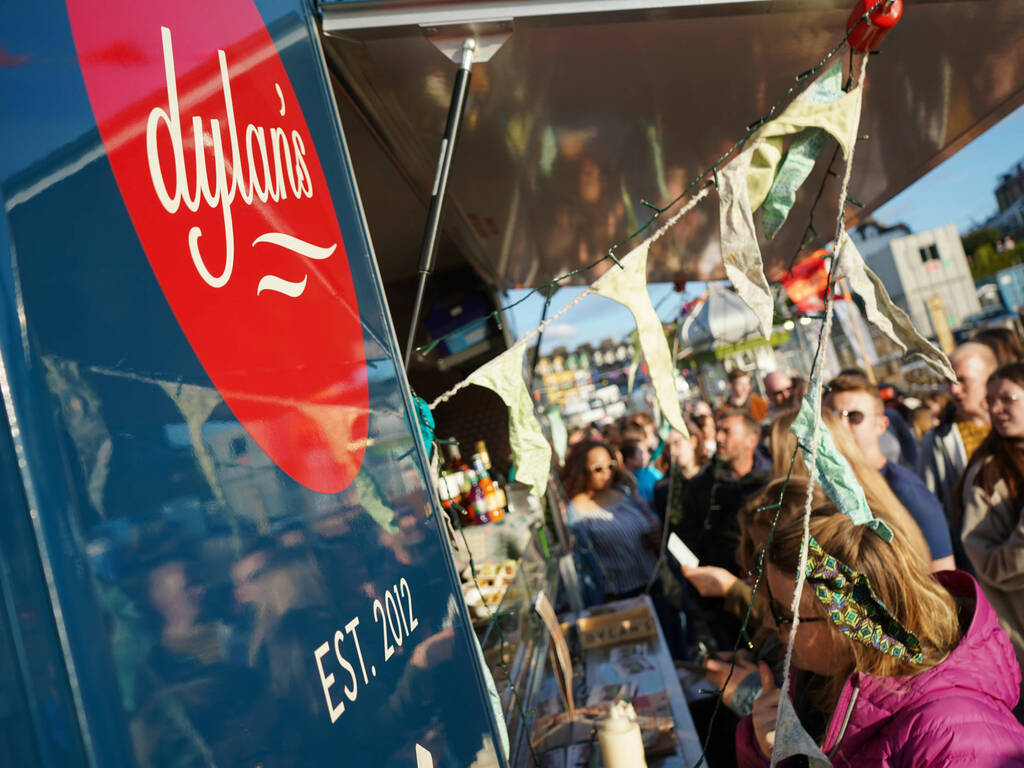 As a hospitality business, people are at the heart of Dylan's. As a team, we provide support and care for each other, through both the challenges of day-to-day work & your own wider career development.
YOU | CHDI
The Dylan's team is a very welcoming one, and we have a strong family dynamic at our core. Fitting into our team isn't difficult – you'll be helped to find your feet quickly.
If you are a dynamic, passionate, professional and creative person, who has a strong attention to detail, high standards, and can work alone or in a team, then we'd love to hear from you. You will fit right in!

EMPLOYEE BENEFITS | BUDDION I WEITHWYR
Excellent salary & terms. Pension Scheme. 50% Staff Discount at our three restaurants. Full share of generous staff tips.
Flexible Working Hours. 28 days holiday per year. Guaranteed Christmas & Boxing Days Off.
Travel & Job Swap Opportunities. £200 Refer a Friend Bonus.
MORE ABOUT DYLAN'S | MWY AM DYLAN'S
We are accredited Gold Investors in People and are proactive towards training. We will provide you with the right support and experience so that you can develop your skills at a reasonable pace and become competent and confident in your role.
WORK WITH US!
Whatever skills or experience you have we would love to hear from you if you think you can contribute to our expanding network of restaurants up &down the beautiful coast of North Wales.
When you visit Dylan's you'll see how much care we put into our restaurant & promoting our locality. Because of this we are always looking for responsible & enthusiastic people to join our growing team.
We are accredited Gold Investors in People & very keen to train up any of our staff so that they can become our leaders in the future.
We will provide you with the right support & experience so that you can develop your skills at a reasonable pace & become competent & confident in your role whatever your ambitions.
To view our latest job listings visit us on Indeed, or if you'd like to inquire & apply for a position at Dylan's, please send a copy of your CV & a cover letter to hr@dylansrestaurant.co.uk
WHY WORK WITH US?
We are proud of our team at Dylan's & in each restaurant, our prep-kitchen & bakery, our teams take pride in their work. Investing in our staff across four sites has contributed to us being awarded 'Gold' status by Investors in People.
Our kitchen team benefit from our Chef Development Training Programme, & Dylan's Apprenticeship Scheme in partnership with local schools & colleges.
We have created a Staff Training & Development Programme for our Front of House &Kitchen teams, which ensures everyone can become familiar & comfortable with their job role & surroundings.
All teams also benefit from wellbeing initiatives, including mindfulness sessions, team building activities & staff-day-out events.

Dylan's contributed £2m to the local economy through annual payroll in 2019 & our 170+ staff are supported through our innovative people development programmes.
Dylans Resaurant