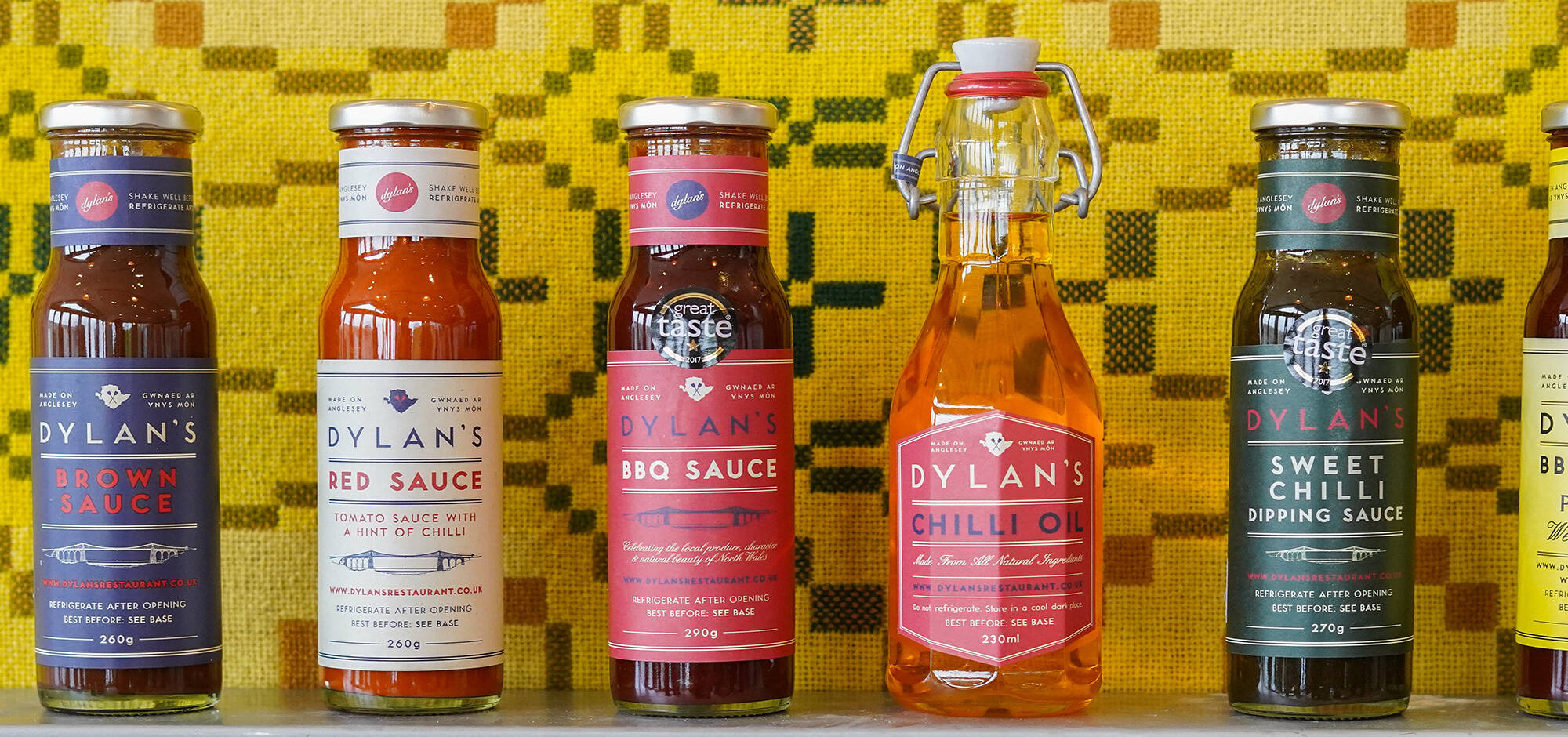 Celebrating the local produce, character & natural beauty of north wales
Our multi-award-winning retail range has been created by a team of dedicated chefs to compliment dishes on our locally sourced, seasonal menus, and tried & tested by hundreds of thousands of loyal customers at our three waterside restaurants since 2012.
Dylan's Baked Goods and General Store features our customer's favourite dishes, condiments & preserves from our three award-winning restaurants. Made with fresh Welsh produce & prepared with pride on Anglesey by our chefs, they are ready for you to enjoy at home.