MEET MARKUS!
Our new Head Baker, Markus, is a third generation baker, with a wealth of experience, built up over 34 years, which began at just 6 years old.
In the few months that he's been at Dylan's, he's already brought a new level to our range of baked goods & it's been an exciting few months of investing in specialist equipment to support his team.
If you have enjoyed our sourdough, sweet pastries, burger buns - or many other breads at our restaurants & general store - you will have already appreciated Markus' handiwork & skill!
"My father, and my grandfather were both bakers and I started working in my family's village bakery at 6 years old, back in Germany."
In the years since his young start as a baker, Markus' experience has taken him around the world, from baking in the Azores on Pico Island, to London at artisan bakeries, providing bread, pastries & cakes for establishments such as the Dorchester Hotel in London & D&D's Bluebird Restaurant.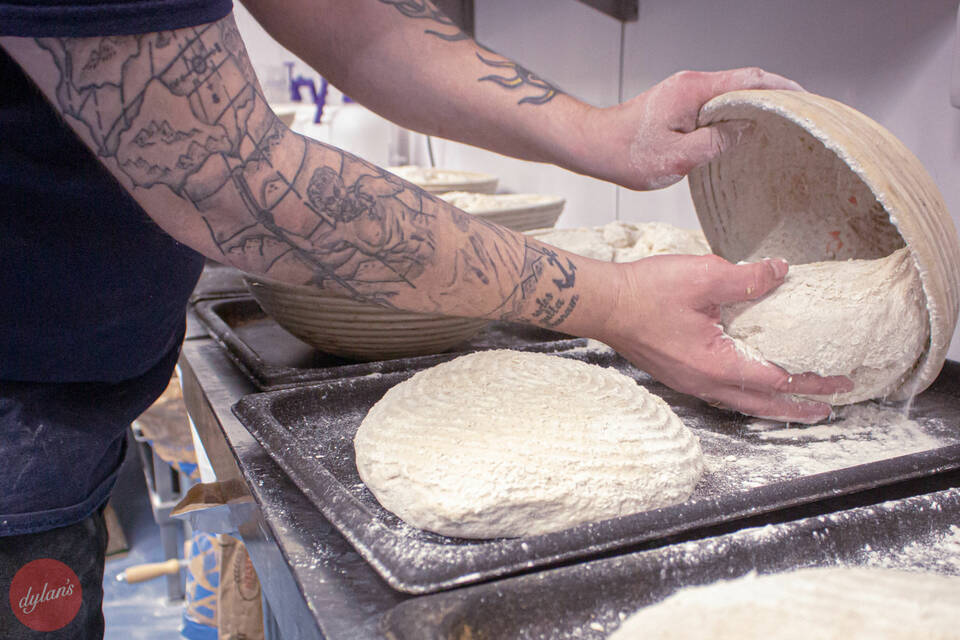 Later in his career, Markus set sail as head baker with Six Star Cruise Lines, on the cruise ship 'Silver Sea'. A floating city, this style of baking was far from the family village bakery he began work at.
"We had four hours on shift, four hours off. That was the shift pattern, it was hard work!"
Markus intended to spend 6 months on board cruise ships before returning home, but eventually it ended up being a little longer than that. After the first contract ended, Markus went on to head up a baking team of 20 staff, for 6 years in total!
Whilst on leave from the cruise liner life, between contracts, Markus lived in the Philippines where he spent time expanding his knowledge of difference styles of baking & cooking even further.
He met his now wife on board a cruise liner & finally, after over 6 years out on the ocean, he and May-Ann finally left the maritime baking life behind & made their way back to the UK.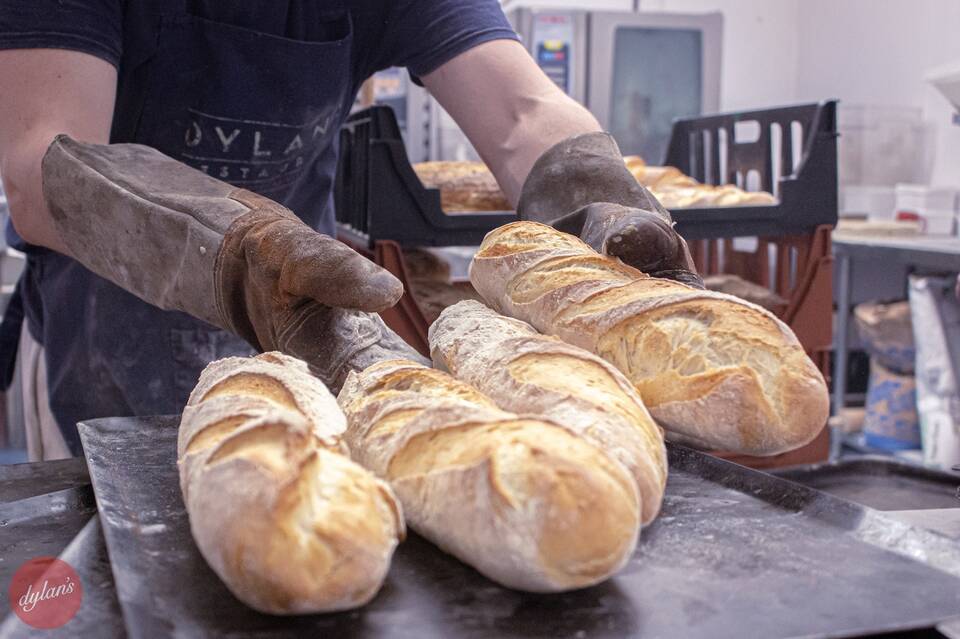 Returning to London, Markus found himself looking for work further away from the city life he had already experienced. Whilst looking, he found us advertising over in North West Wales.
After a couple of initial visits to our Llangefni bakery, we were completely hooked on Markus, and thankfully, he was excited by Dylan's too!
Baking at night, Markus (along with his small team consisting of bakers Jason & Raymond) now creates delicious fresh bread, pastries, pies & pasties for Dylan's Criccieth, Llandudno, Menai Bridge, as well as our Baked Goods & General Store, all ready for morning deliveries.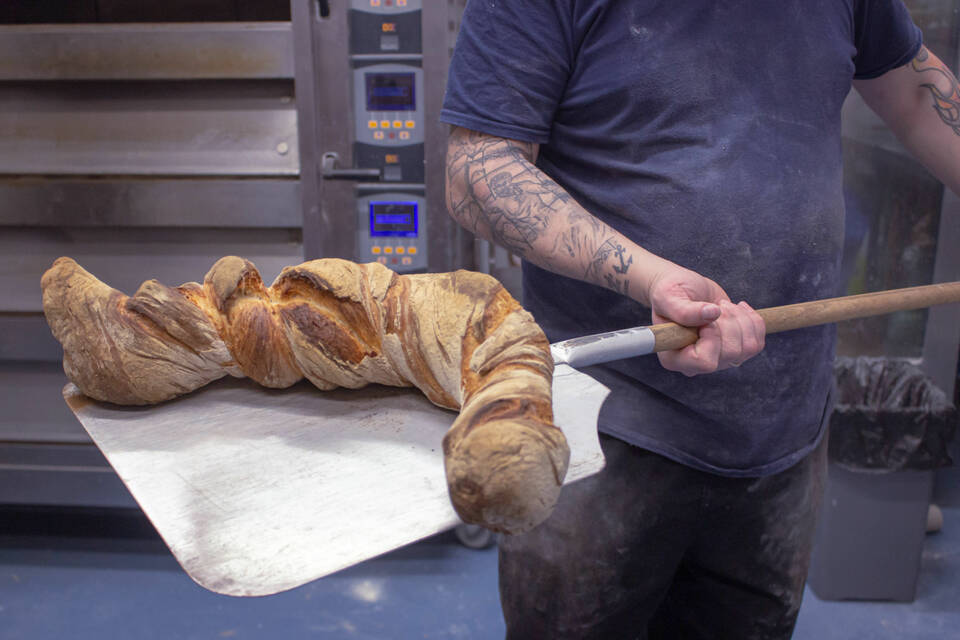 David said of Markus; "His passion is infectious. After 34 years he continues to obsess over the best way to create a more delicious loaf, a bun with better consistency, a crunchier crust, or tastier pastry."
If you haven't tried one of his breakfast pastries, with berry compote & crème pâtissière, or a loaf of German 'wuzel-brot', then you're missing out!
Markus has so much to share with us & is looking to build his team at the Dylan's Bakery. If you're inspired by his story, then please do get in touch by emailing us: hr@dylansrestaurant.co.uk
As a diner or visitor, you might not get to meet Markus, but we hope you all appreciate the incredible levels of quality he continues to bring to our baked goods at Dylan's.
Next time you enjoy a burger bun, some bread, or a pastry from Dylan's, remember; it was Markus & team that made it!