Supporting Local
Suppliers
We are proud to use the wonderful local ingredients, food & drink of many local & regional suppliers across North Wales.

From the meats of Edwards of Conwy, seafood of Menai Oysters & Mussels, to Gwinllan Conwy wines & Wild Horse Brewery Beers, there are so many passionate people behind the wonderful produce we use in each dish & drink at Dylan's.

Putting our money where our mouths are, we spent £1.3M with North Wales suppliers in 2017 alone. 67% of these purchases were sourced locally/regionally.
Take a closer look at some of our producers & suppliers below – you might just discover something new!
Edwards of Conwy
Ieuan Edwards is an infectious promoter of North Wales meat. He set up his own butcher's shop at the age of twenty and still is hands on in all areas of his business.
Having received awards for the best butchers in the UK and Wales, we are happy to use his expertise to make sure we have nothing but the best Welsh meat in our kitchens & on your plate.
Website: https://shop.edwardsofconwy.co...
Menai Oysters
Shaun Krijen was the first and most important find of our voyage of discovery for fresh local seafood. His Oysters that are grown on the intertidal beds near Brynsiencyn on the Menai Strait have been a mainstay of our menu since we first opened.
We fondly remember having to drive down in our old Landrover to pick up the wonderful harvest the rest of which he would pack off to the markets of Manchester!
Website: https://www.menaioysters.co.uk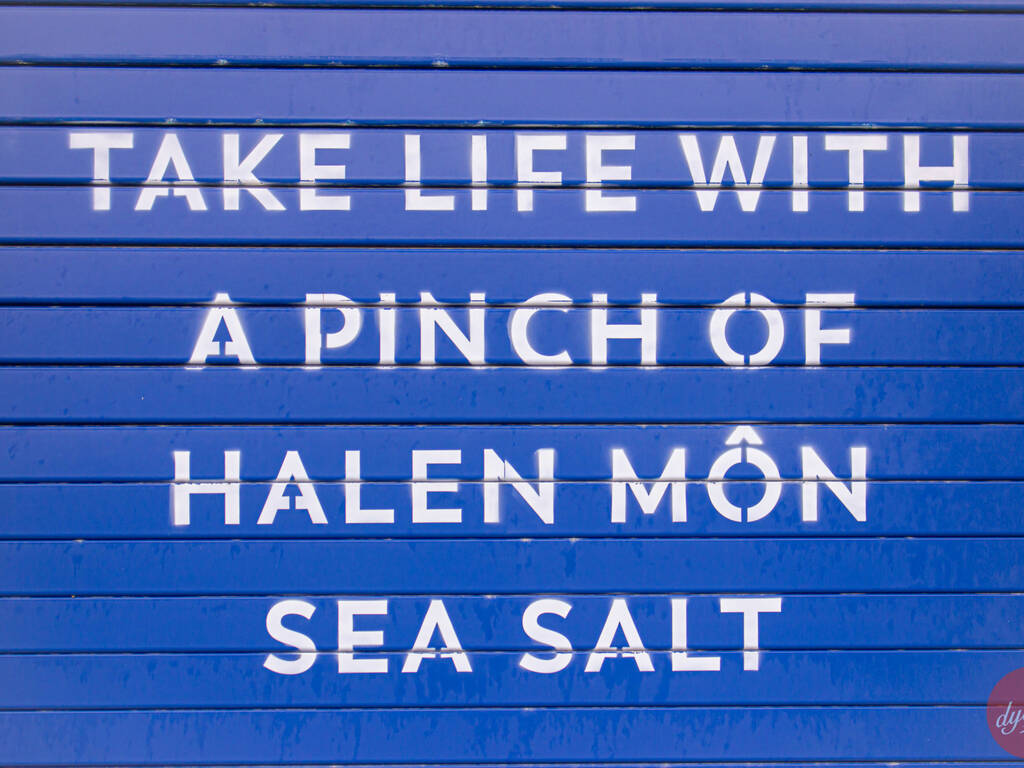 Halen Môn
Amazingly, just across the road from Shaun, Alison and David Lea Wilson create possibly the finest sea salt in the world. Marvellous forward thinking innovators, they go out of their way to promote the wonderful opportunity & offering that is to be found in North Wales.
Taste their world class salt that sits on all our tables & then maybe visit them for a tour at their salt cote & enjoy their other products too!
Website: https://www.halenmon.com

Môn ar Lwy
We have been serving Helen Holland's thick dairy ice cream since we opened & shared many good laughs with her at all the shows and fairs we have attended together. Only local milk and cream from Anglesey go into her products & she is now so accomplished, she doesn't even count all the awards she has won.
Website: http://www.monarlwy.co.uk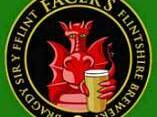 Facers of Flintshire
One of us used to pick up barrels of Flintshire Ale as we drove down the A55 passing Flint every week. Now, thankfully Dave Facer delivers his classic Bitter to us every week.
A brewer of many experience he decided to leave macro brewing behind to become one the first micro brewers. Still in a small warehouse on the edge of Flint. Still making quality life-affirming ale.
Website: https://www.facersbrewery.com
Wild Horse Brewing Co
Emma and Dave Faragher returned to Llandudno after a number of years away working in Canada. Whilst out there Dave began experimenting making ales in the style of the craft brewers he found on the other side of the pond.
The Buckskin Blonde that we serve is a distant descendant from that first ever ale he brewed on the balcony of his Calgary flat. Very classy and forward thinking bunch who make delicious ale.
Website: https://wildhorsebrewing.co.uk

Cwrw Llŷn
The Llyn is a place all of it's own and the beer that Cwrw Llyn make is distinctive, original and as refreshing as the wind off the sea at Hell's Mouth. Cwrw Llyn are a small group of local enthusiasts who have been combining their regular jobs with the production of these delightful ales since 2011.We tend to serve Seithenyn, a bright fresh summery pint, that makes the perfect comparison to Facer's classic Flintshire Ale.

Gwinllan Conwy
Yes, Welsh wine! An amazing Welsh Sparkler, 100% Solaris. Bright, fresh, hints a ripe pears and apples. Colin & Charlotte are absolutely lovely people & they are really doing something amazing. Visit their vineyard up the Conwy Valley, they organise great trips & you can sample their wines whilst eating local goat's cheese from goats you can see grazing across the way from their vineyards.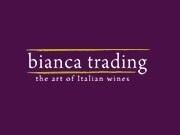 Bianca Wines
Long standing friends' of Dylan's and wine importers of impeccable taste. Juliusz and Bianca run a small family business importing small quantities of individual and archetypal wines from small wineries across Italy and Spain. Obviously we would like you to taste their wines with us, but you can also drop in to see them at their wine warehouse just outside Chester, or even buy from their website; the view from our tables is much nicer though!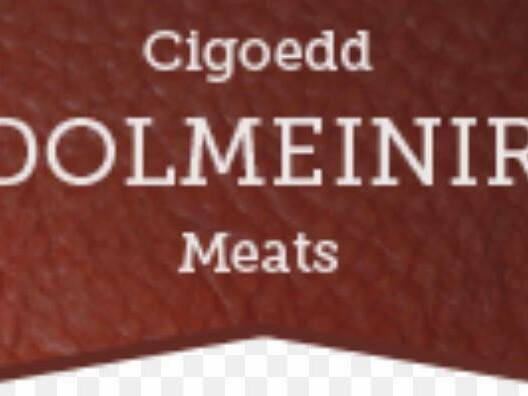 Dolmeinir Farm
Aled & Nia Owen are a husband & wife team, farming family land near Llangefni on the centre of the island. They supply us with their choice Anglesey Welsh Lamb. Their flock graze just two miles from our prep-kitchen, can't get more local, or frankly more tasty than that.

Caws Cenarth
From a little further south in Carmarthenshire Carwyn Adams continues in the footsteps of his parents turning local milk into stunning cheese. We have been using their Perl Las and Perl Wen for a number of years and though we will be expanding our Welsh Cheese selection anything new will have a very high standard to reach up to Caws Cenarth.

Trealy Farm
Based in Monmouthshire but trained across Europe James Swift is the archetypal artisan producer. His cured and dried meats are an inspirational example of what can be achieved by small businesses if they work hard and don't compromise. Great quality meat, handled with skill and care to produce delicious indigenous fare.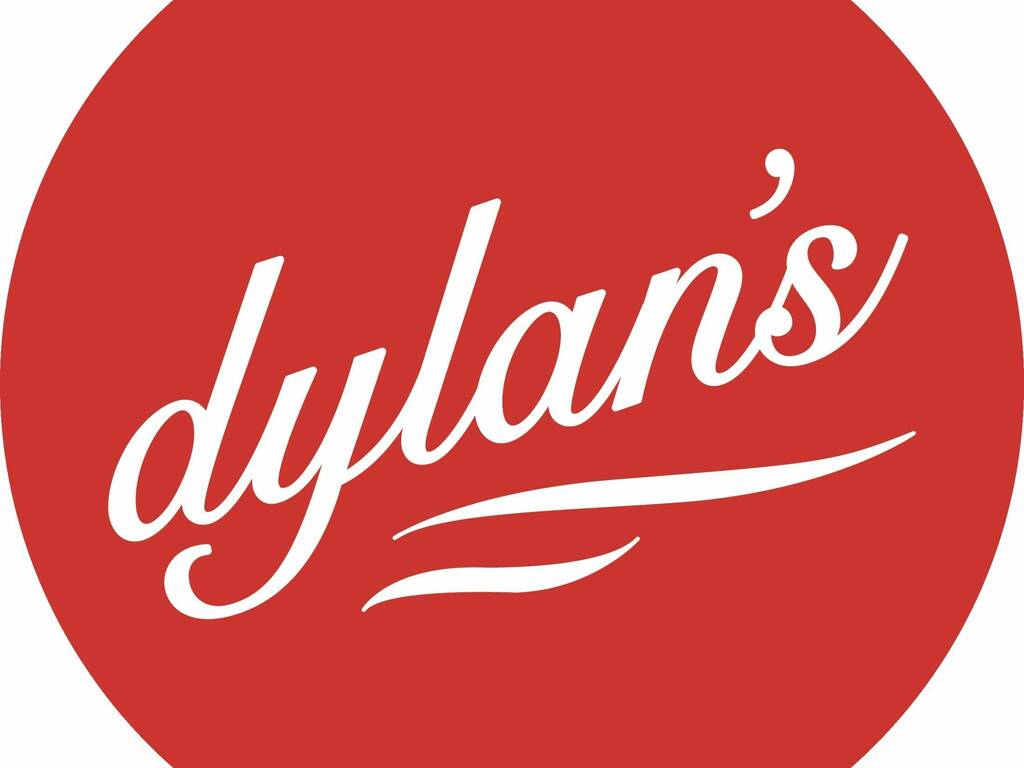 Dylan's Bread
Time for our own trumpet. Markus has been with us for just 6 months, heading up our bakery team at our production kitchen in Llangefni on Anglesey. He oversees the production from start to finish of all our breads (we buy nothing in). So all the sourdough, focaccia, wholemeal, & rolling range of seasonal speciality breads & pastries are overseen by him and his team. We're so fortunate to have our brains & waistlines expanded by his love of bread!